Regular price
Sale price
¥750 JPY
Unit price
per
Sale
Sold out
These "badges" allow you to express your stance and thoughts.
The set of three badges is available in a choice of four combinations.

How to put the badge
This badge can be attached by covering it with a patch cloth and iron it to the place where you want to attach it, or by sewing the area around it. We do not recommend over-ironing, over-washing, or using bleach, depending on the garment.
Share
View full details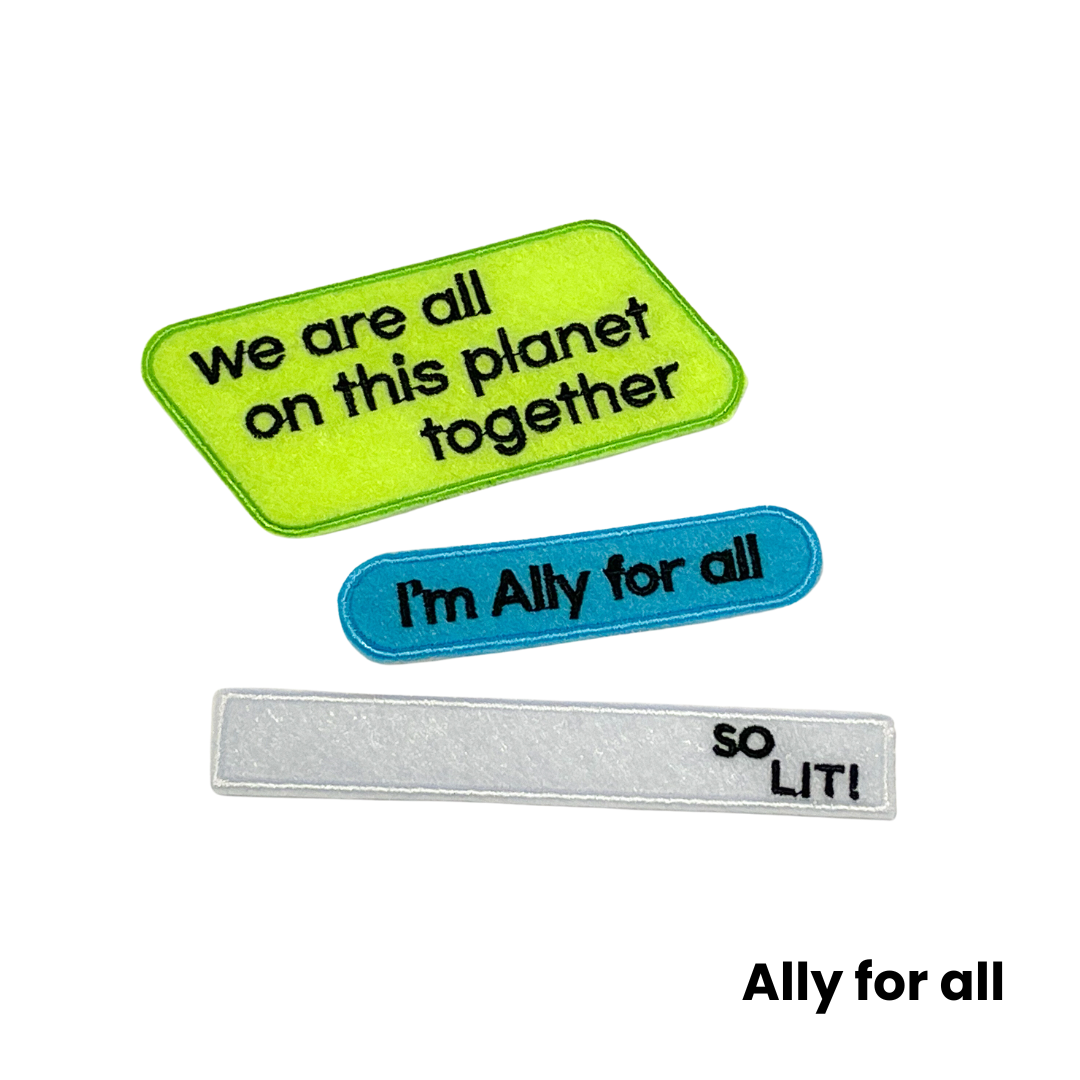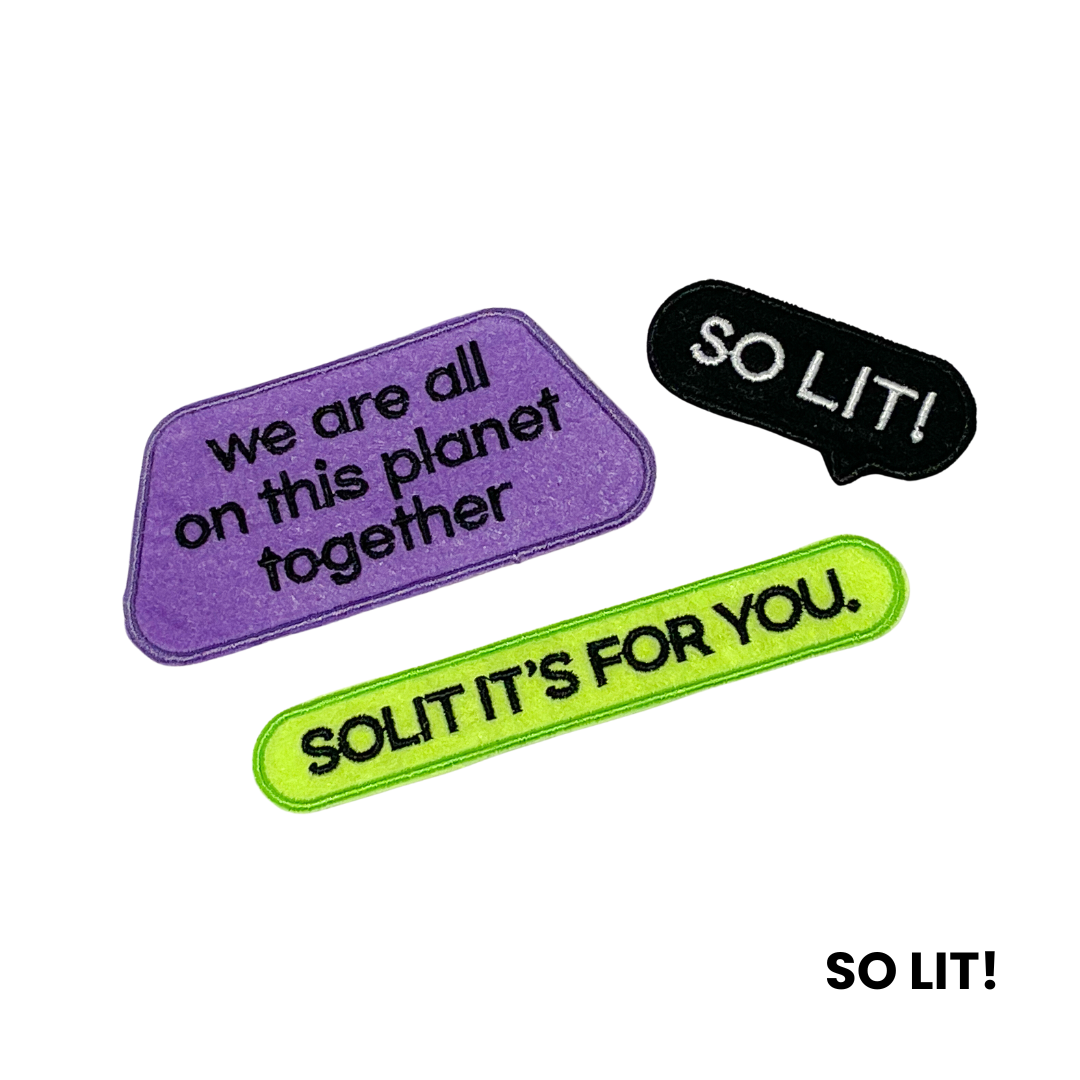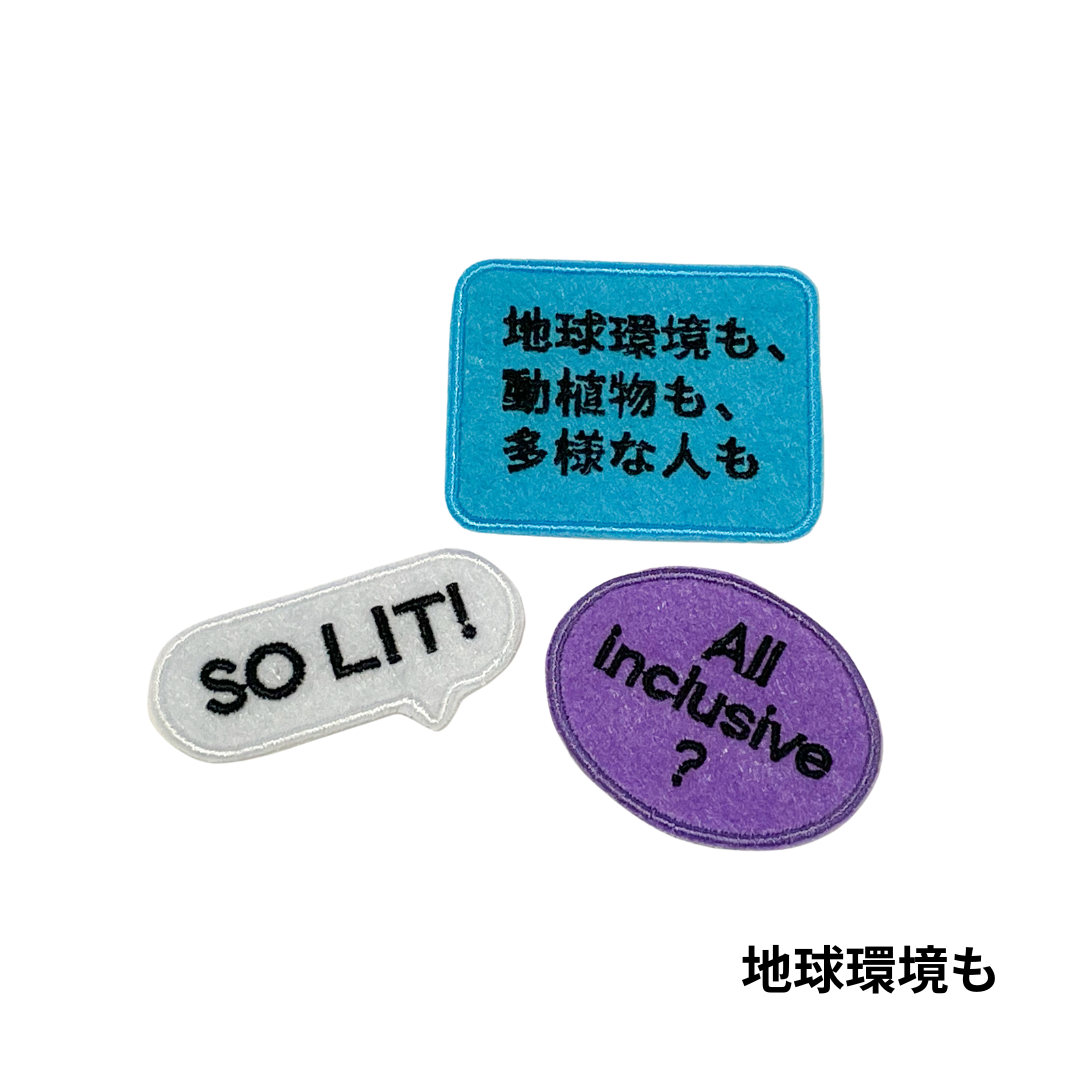 Any questions about product selection?

LINEで相談する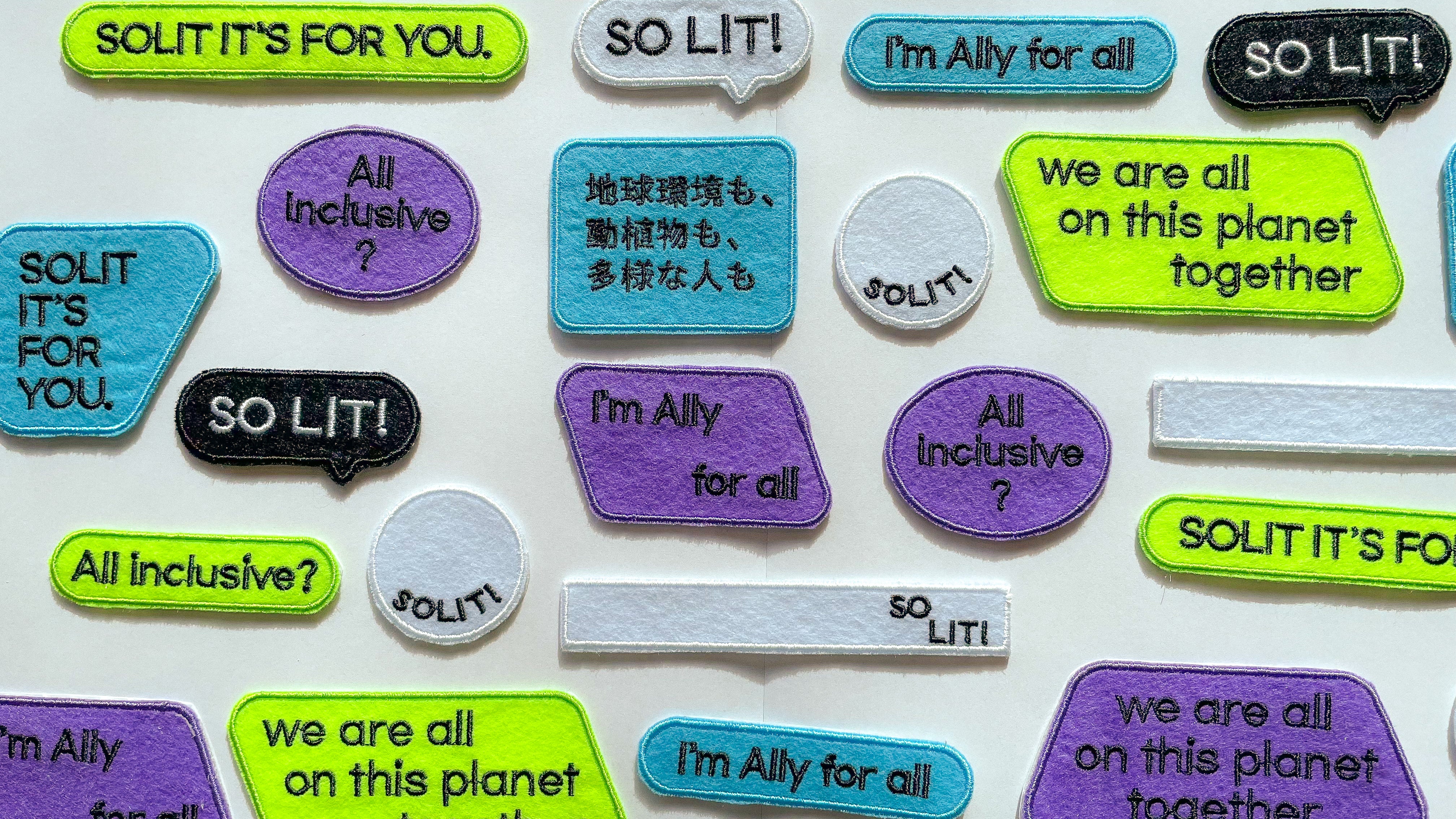 気候変動やセクシュアリティ、既存概念への違和感などのワードが刺繍されたワッペン
SOLITの活動や想いに共感してくださる方が、自分の価値観を表明するためのアイテムをつくりました。SOLITのシンプルなデザインのプロダクトにワンポイントで着けてみてください!
それぞれ、SOLITにまつわる、気候変動やセクシュアリティ、既存概念への違和感などのワードが刺繍されています。
それぞれの言葉の意味
SOLIT!(とても素敵)
All inclusive?(多様な人も、地球環境も考慮できてる?)
SOLIT IT'S FOR YOU.(とても素敵、この言葉はあなたのために)
we are all on this planet together(私たちは共に同じ星に生きる仲間なんだ)
I'm Ally for all(私はすべての人の味方だよ)


Release Date
20230411
Product No.
023001
Size
おおよそ 縦 5cm × 横 5cm(形状による) 
Contact Us
Please tell us the following when you contact us about our products.
SOLIT! BADGE
Product No. 023001
Our Activities
NO MORE WASTE

LONG-LIFE PRODUCT

RECYCLING/REPURPOSING

HUMAN RIGHTS

BEYOND RULES