PROJECT AWAKE
SOLIT's products are produced with the global environment, animals, and plants as stakeholders, and are manufactured under a system that ensures that only the necessary amount of products are delivered to the necessary people, without the mass production and mass disposal that has been the norm in the traditional fashion industry, so as not to burden the environment and diverse people as much as possible. However, there are products that remain in our warehouses due to prototyping in order to create better products, out-of-spec products such as scratches and stains that inevitably occur in the production process, and user order errors. However, these products are valuable and can still shine if only they can meet people who will utilize them with love and care. AWAKE" is a project that aims to sell, donate, and create encounters with people who will cherish and wear these products, rather than letting them sit in warehouses or be thrown away. AWAKE" means "to wake up. We hope to increase the number of opportunities to gently awaken items that have been put to sleep, and to awaken people's interest in items that they have been curious about. We also hope that we can witness such wonderful encounters that will awaken someone who has always believed that "new items are the most beautiful".
AWAKE ACTION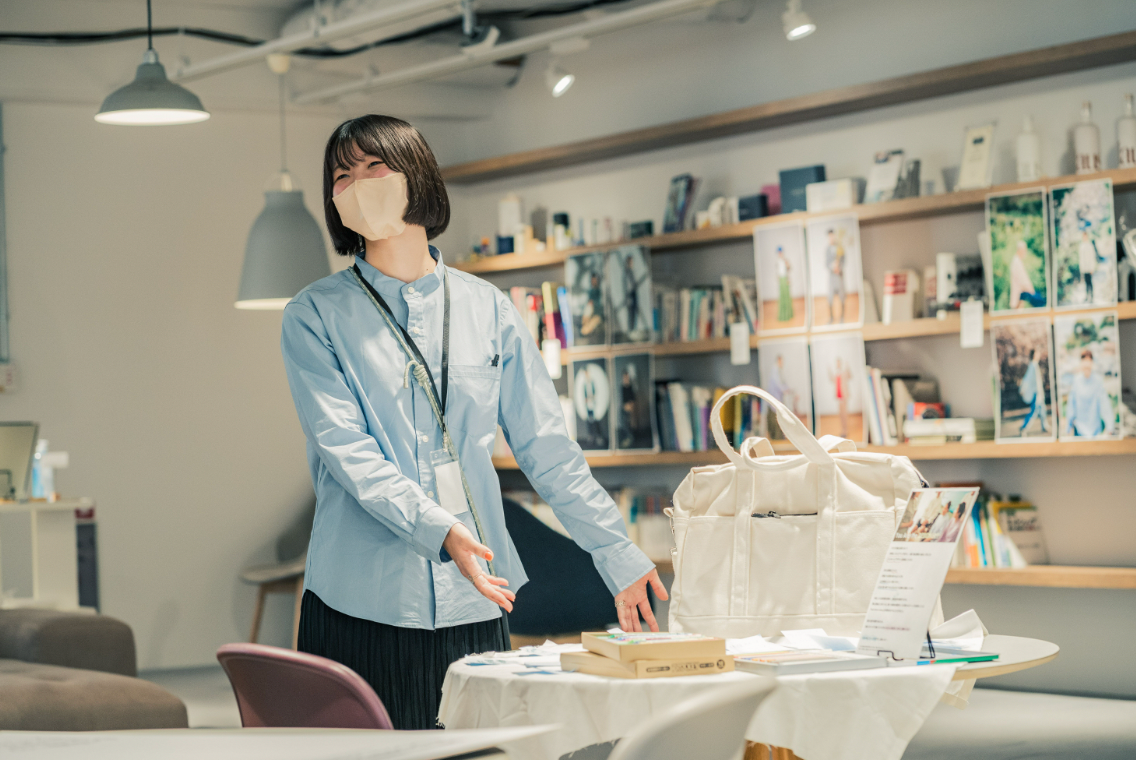 LEVEL1: DEAD STOCK MARCHE

For "still wearable" items that have almost invisible fraying, or are new but mis-ordered and have no one to wear them, visit the Dead Stock Marche. We hold events to introduce the story of each item and to welcome those who like it.
LEVEL2:REPAIR / REMAKE TOUR

Clothes that can still be worn as "clothes" but have become difficult to put on and take off because of size or specifications due to changes in body shape, etc., can be repaired and remade so that they can be worn for a little longer.
LEVEL3:re-using for research

Items that, for whatever reason, are beautiful but cannot be sold will be used for events and surveys at welfare facilities and hospitals.
LEVEL4:RECYCLE

After trying various methods, we will work with our recycling partners to recycle any items that, no matter how hard we try, are no longer ragged and cannot be worn any longer.
DEAD STOCK MARCHE

Dead Stock products have their own stories behind them. Products that have been used in prototypes and improvements. Products that were ordered incorrectly or customized slightly differently from the order. Products that were created for "trial fitting" to select sizes and specifications. All of these products were born to be worn by someone, but the reality is that they have yet to meet anyone.

This event is designed to introduce the story of how they became Dead Stock, one by one, and to welcome those who like them.

REPAIR / REMAKE TOUR

We will take products that some people cannot wear as they are due to their physical or mental condition and make them easier to wear by using parts and designs developed by SOLIT, and remake clothes that are no longer worn and sitting in the closet so that they can be worn for a longer period of time. We will have a repair and remake tour.

Sometimes we hold an event and everyone does the repair together, and sometimes we go to welfare facilities and hospitals. (We are looking for partners to do this project together! Please contact us if you are interested)

IT'S ALL FOR YOU. Fashion for me.

Fashion is the outermost part of one's inner self." Fashion is a tool that allows one to express oneself, and many people may get excited just by wearing clothes they like.

However, due to various backgrounds, some people have never had the opportunity to "choose and wear their favorite clothes by themselves. For these people, we go to welfare facilities and hospitals with stylists to create encounters with fashion.

We would be happy if we could convey the message that fashion is for you through the experience of "choosing by yourself," such as choosing your favorite color or selecting a style that fits you well.

RECYCLE

We will work with recycling partners to recycle products that have been worn so much that they are no longer wearable.

We have just been born in 2020 and have yet to meet such products, but we look forward to picking up products that have been worn a lot in the future.
various event information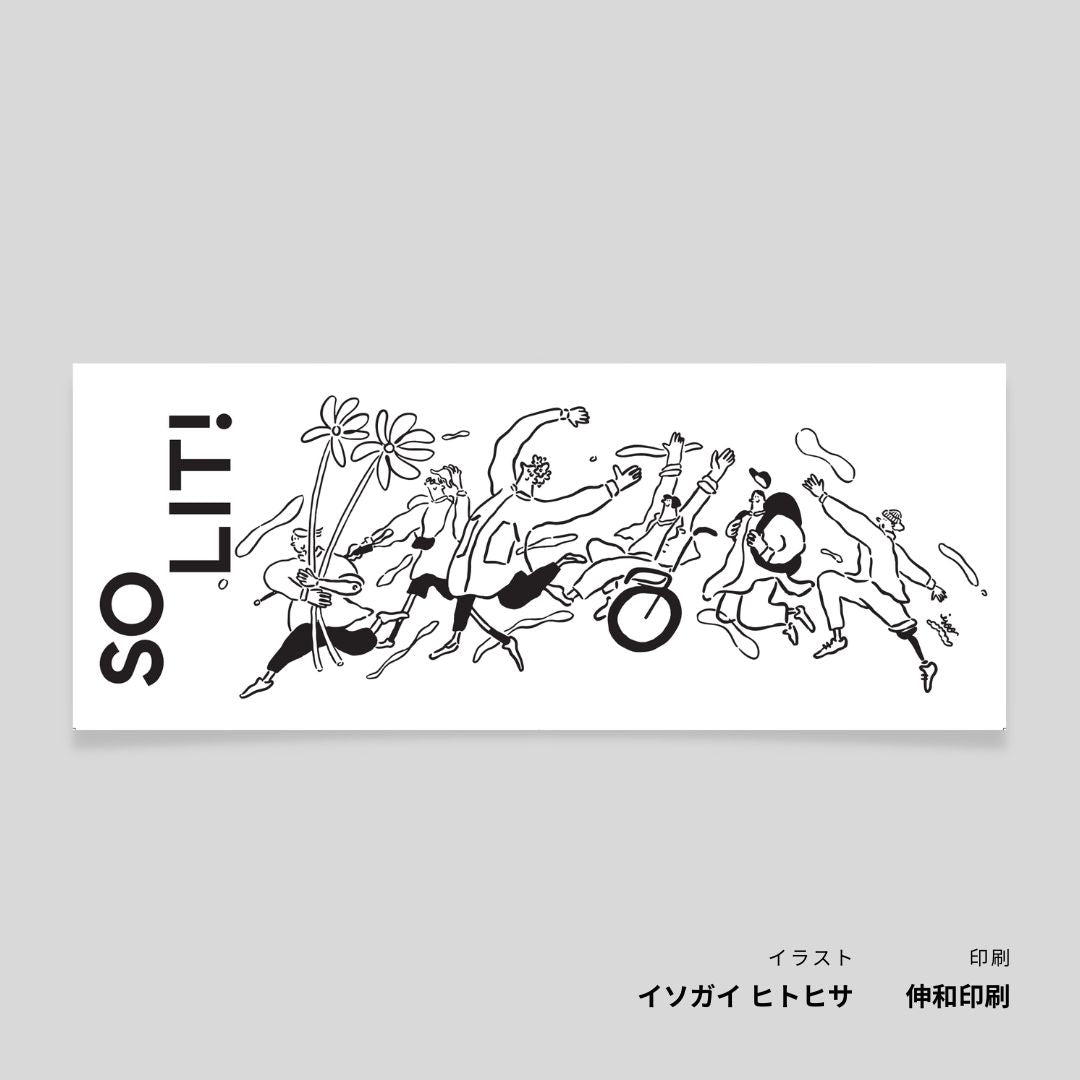 Support SOLIT's activities
Regular price
Sale price
$21.00 USD
Unit price
per
Sale
Sold out
PROJECT AWAKE described on this page is not a for-profit business, but is operated by the support money and connections from everyone who supports SOLIT's activities. We hope that once something is born, it will be used for a long time and reduce the environmental burden as much as possible. We also hope that you will help us to reach people in relative poverty in Japan and abroad, and those who need our services but cannot afford our products because of economic hurdles.
Share
View full details