How can we realize a society in which no one is left behind, whether it is diverse people, plants and animals, or the global environment?
Our ambition is to realize an "all-inclusive" society where no one is left behind, whether it is diverse people, animals, plants, or the global environment. We aim to create a society that accepts differences as they are and allows them to coexist in a healthy manner.
SOLIT was launched to realize these goals. We want to be a company that takes inclusion and sustainability, as well as economics and social responsibility, into our own hands.
We also aim to realize an "economic zone" in which people, goods, and money circulate, with companies, organizations, and local governments working together to sustainably expand such a society. To realize this future, we cannot do it alone. That is why we are looking for people who will stand up together with us.
SOLUTION
For those who need it, what they need, in the amount they need.
SOLIT!" run a "made-to-order" fashion service that develops only what is needed and produces only what is needed when it is needed, working together with those who have felt the challenges of fashion from the planning stage.
You can customize clothing for yourself from more than 1,600 combinations to suit your individual tastes and physical characteristics.
We also provide planning and accompaniment services that utilize SOLIT's knowledge and data, such as new product development and environmental design, in collaboration with companies and medical and welfare providers who agree to realize the same future.
VISION
Building All-inclusive economic zone
We want to realize an "all-inclusive" society where diversity of values and choices of values are mutually recognized, and all beings, including nature, living creatures, humans, and technology, can coexist in a healthy harmony. This is not limited to the fashion field.
It concerns everything that is necessary for life, such as medical care, welfare, construction, real estate, automobiles, furniture and appliances, and so on. We believe that it is necessary for as many companies, municipalities, and organizations as possible to participate in this market and turn it into a "market.
Everything we develop is a "sign" for the future we want to realize.
For a future in which everyone can overcome physical, mental, and social limitations and oppression, and the various things that unconsciously bind them and others, and make choices that they genuinely "want to be" without restrictions.
There are still many things we have not done.
There are many things we cannot do alone.
That is why, as we are born here and now, we hope to look to the future together with you, making choices and asking questions.
We believe that the more choices we have in the future, the wealthier the "all inclusive economy" will be. We do not force anything.
I believe that it would be best if the world could be filled with "options for freedom and happiness" that would be the realization of the will of all people, animals, and nature, just like a galaxy, dotting the sky.
SOLIT. These words are for you now and for us in the future.
We are always open to collaboration and taking on challenges together!
mail us whenever you want to stand with us!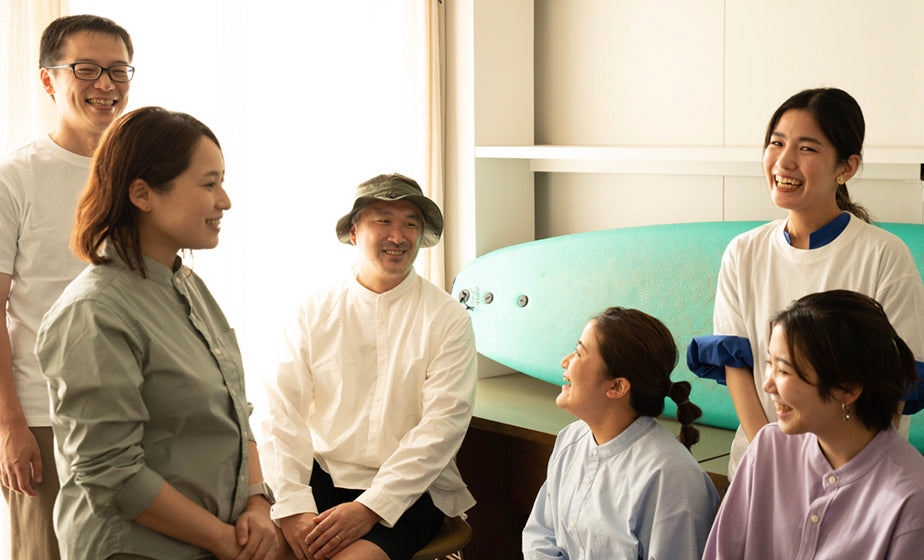 TEAM
SOLIT members are a group of professionals working in different fields.
From fashion professionals and medical and welfare professionals to creators and PR and marketing specialists, professionals from a wide variety of fields have come together as one team, overcoming affiliations and attributes to share the concept of an "all inclusive economic zone.
While "gently" giving a middle finger to the existing society, we are immersed in creating something that does not yet exist in this world, and we can be excited while being troubled. We are a group of soft and curious people who enjoy even continuing to question ourselves.
MISAKI

CEO/Founder
care giver

NATSUMI

SUSTAINABLE&HUMAN RIGHTS

ITSUO

DIRECTOR

YUKIKO

PROJECT MANAGER
acupuncturist

ATSUKI

PLANNER

TOSHIHIRO

FINANCE

KEN

RESEARCHER
occupational therapist

YURIKA

RESEARCHER
occupational therapist

KYOHEI

RESEARCHER
physiotherapist

TOMOKO

GRAPHIC DESIGNER
care giver

SHO

FINANCE

AKIKO

ADMINISTRATION

YOSHIE

HR

ZAKKY

PLANNER

SHINICHI

MARKETER

KUNIHIRO

STOCKHOLDER

SHOICHI

STOCKHOLDER

SUZUKA

WRITER

TAICHI

PLANNER

GU LAN

SALES

LI XIAOFENG

ENGINIEER

XU JIANLIANG

PATTERNER

XIA JIANZHONG

CUTTING

SIMA QINGHUA

SEWING

LU JINGMIN

SEWING

LUO WENFANG

PRESSING

CHENG DEJIAN

INSPECTION

REN HUIYAN

PACKING

PENG ZHIYUAN

MANAGER

NAOKI

ADVISORY BOARD

RURIKA

ADVISORY BOARD

ASKA

ADVISORY BOARD

MASAYUKI

ADVISORY BOARD

YASUHARU

ADVISORY BOARD

LAILA

ADVISORY BOARD
COMPANY
Establishment

September 15, 2020 (World Day for Democracy)

board member

CEO・Founder Misaki TANAKA

Number of Employees

8 paid staff / 5 interns / 20 pro bono / 30 volunteers (as of March 2023.

Main Clients

Kokuyo / Hinoki / Yahoo Japan / Panasonic / Hakuhodo DY Holdings / Digital Holdings / Marui / Nippon Foundation / Hyogo Prefecture / Kobe City / Shibuya City

支援・協力

神戸市・兵庫県・JETRO・イギリス・ロンドン芸術大学(UAL)・Kering・IBM・Vogue Business

Place

Tokyo, Japan / Wuxi, China / EU (especially UK)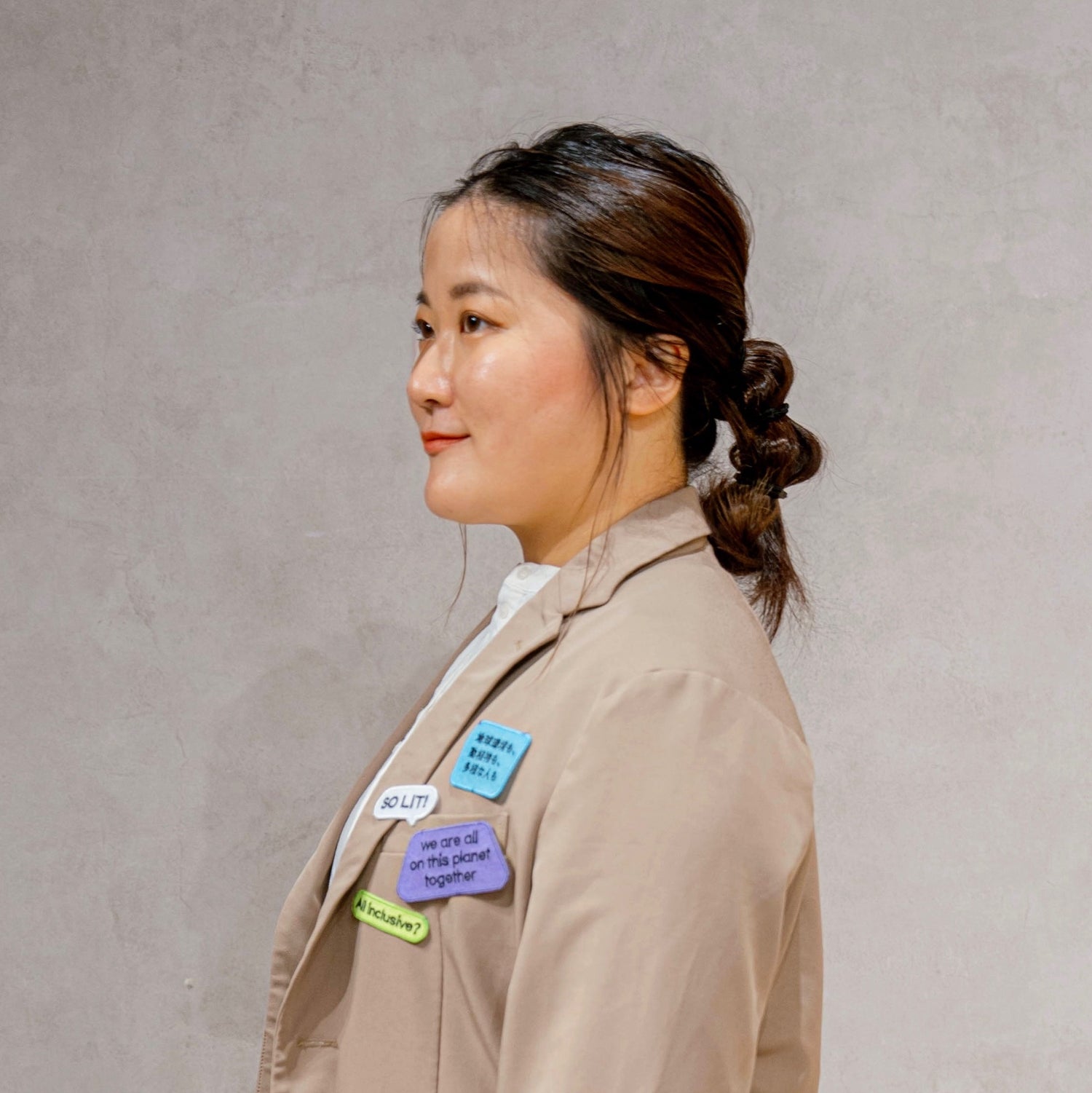 Misaki TANAKA
Social entrepreneur and social designer. After graduating from university, she worked as a social game planner at CyberAgent, Inc. After the Great East Japan Earthquake, she took charge of an information support project for evacuees in Fukushima Prefecture. In 2013, she established "Disaster Prevention Girl" with the motto of "Updating Disaster Prevention" and has already taken over the business in 2020. In February 2018, she founded "morning after cutting my hair," a PR company specializing in solving social issues, and in 2020, she founded SOLIT Corporation to realize an "all-inclusive economic zone.

she presented "How Our Organizations End" at TED Talks, and also presented her second TED Talk, "Creative Design for Social Issues, Designing to Ask Together.
Qualifications
2021 MBA - Master of Business Administration
2021 Guide Helper / Mobile Care Worker
2014 Disaster Prevention Specialist
2012 Master, National NLP Coaching Association
2012 Master, All Japan NLP Coaching Association
Government, Commissioner, etc.
2017 Member of the Editorial and Review Committee for the Tokyo Disaster Prevention "Disaster Prevention Book from a Woman's Perspective"
2018 Member, Shiga Prefecture Industrial Promotion Council
The International Design Club (IDC)-member
Award
2016 Unreasonable labs Japan Adopted, Winner
2017 PR Award Asia 2017 Nominee
2017 IPRA Golden World Awards Grand Prize in the Environmental category
2017 In2 SABRE Awards Asia-Pacific BRANDING AND IDENTITY  Winner
2018 Sparknews Selects 22 Women Social Entrepreneurs from Around the World
2018 WOMEN IN BUSINESSES FOR GOOD Winner in Facebook competition
2018 32nd Human Power Awards, Minister of Economy's Encouragement Award
2018 Forbes japan September issue "100 Shining Women on Earth"
2018 Forbes japan August issue, "The 99 Leaders of New Innovation Japan"
Adopted and won Social Change Makers #4, 2021
2021 IAUD International Design Award Silver Prize in Fashion Category
2021 "crQlr Awards" Co-Creation Award Outlook for the Year 2021.
2022 iF DESIGN AWARD  GOLD
2022 A' DESIGN AWARD, Social Design Category, BRONZE Award
2023年 Global Fashion Summit「Fashion Values」Winner
Choosing a selection results in a full page refresh.
Opens in a new window.