Regular price
¥11,000 JPY
Regular price
Sale price
¥11,000 JPY
Unit price
per
Sale
Sold out
This product is a limited edition of 100 shirts created in collaboration with Panasonic FUTURE LIFE FACTORY.
This shirt was born as part of the "Removing Microaggression Products Project" (commonly known as the RMP Project)". The project aims to remove microaggressions (prejudices born unconsciously) that lurk in products of various genres by receiving personal information from the producers of the products and the empathy you gain from delivering the information.
Purchasers will receive an experience that allows them to connect with producers using advanced technology called WEB 3.0. (Details are at the bottom of the page.)
Share
View full details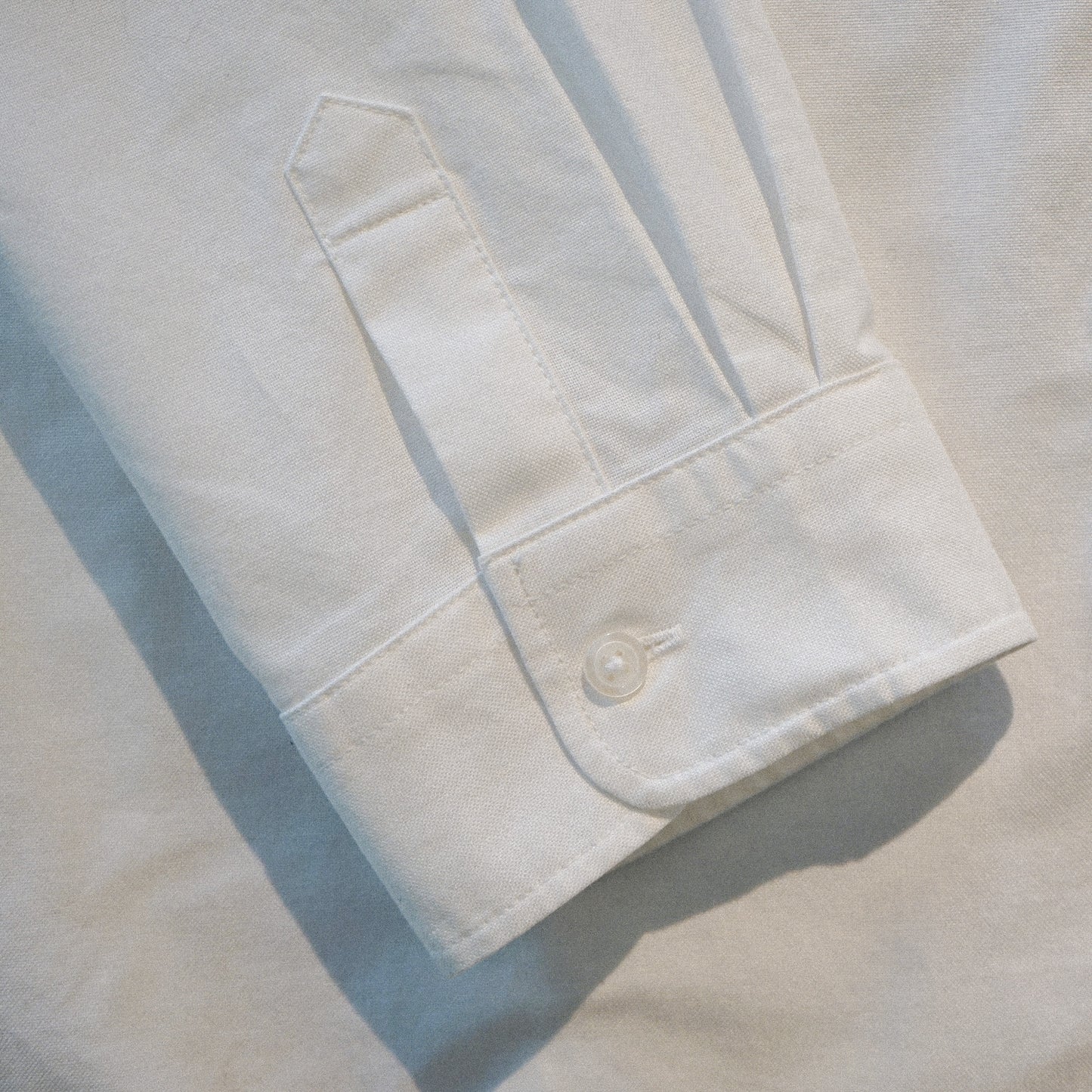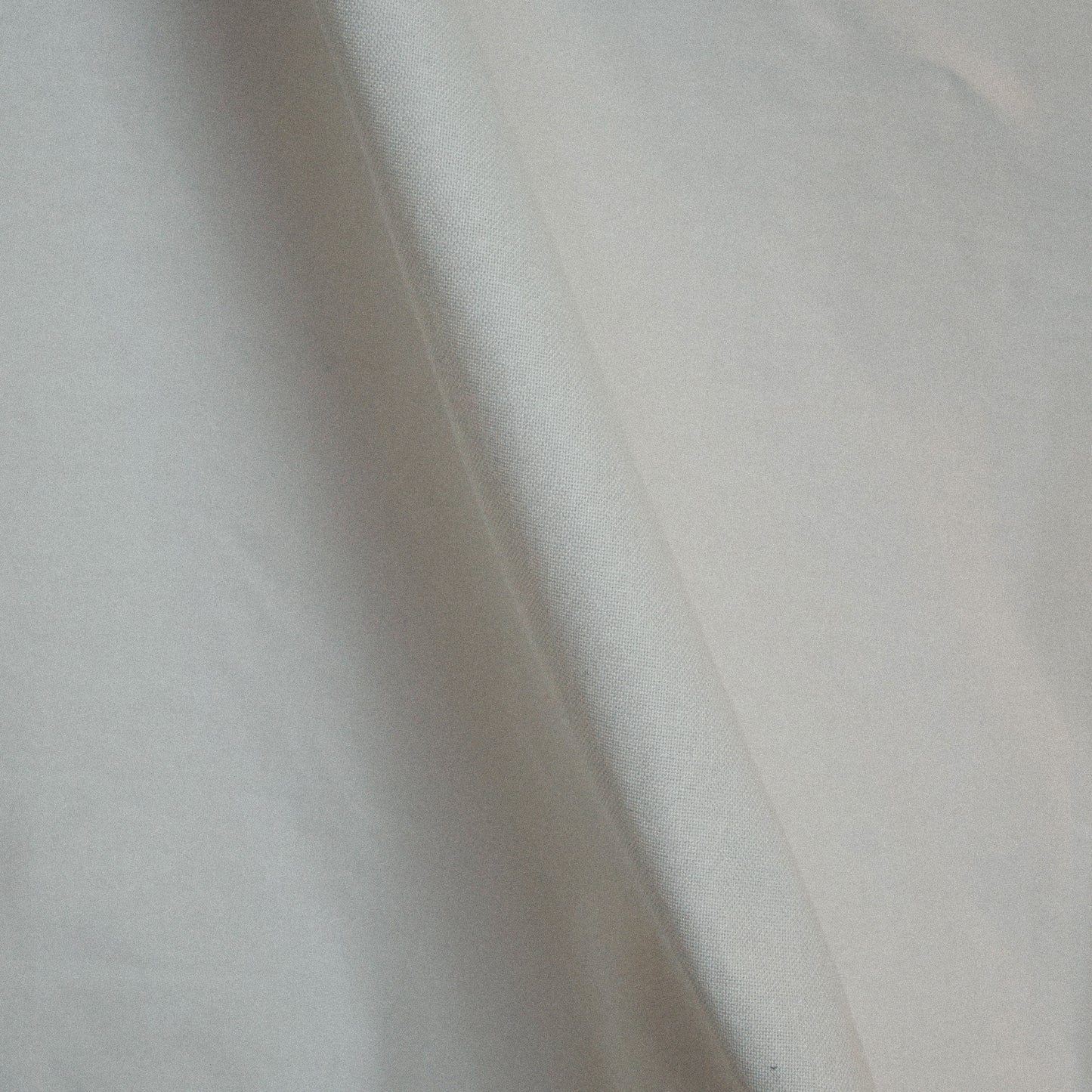 Any questions about product selection?

LINEで相談する
| size | Women | Men | height(Assumed standard) | Shoulder width | Sleeve and shoulder length | dress length | Chies | Neck Circumference |
| --- | --- | --- | --- | --- | --- | --- | --- | --- |
| SOLIT 3 | XS | XXS | 155 | 43 | 75.75 | 65.5 | 110 | 46.5 |
| SOLIT 5 | M | S | 160 | 46 | 79.75 | 70.5 | 118 | 47 |
| SOLIT 7 | XL | L | 175 | 49.5 | 84.25 | 73.5 | 124 | 47.5 |
| SOLIT 9 | - | XXL | 180 | 55.5 | 88.25 | 78 | 135 | 50 |

生産者の好きな歌や推しまでわかる!SOLITのトレーサビリティ
本製品は、企画・生産・リサイクルに至るまでどんな人がどのように関わっているのかがわかるように情報を公開しています。従来の二酸化炭素排出量や削減エネルギー量などの「数字」だけでなく、もっと共感しやすいパーソナルな情報の公開を実験的に行ったものになります。
限定100枚のシャツを購入した人もわかる
購入された方には、限定のアンケートフォームを一緒にお送りします。そこからご回答いただいた方は、生産者が公開されているwebサイトに「どこに共感して購入したのか」という情報と、購入者の人間性溢れる情報も共に公開されます。
つくった人と着ている人がこうしてつながることで、これまでは「生産国」「販売枚数」としてしか知り得なかった相手のことを知ることができ、つながることができます。
オーガニックコットン100%のオックスフォードシャツ
オーガニックコットン100%のオックス生地を使用。表面に適度な光沢感があり、丈夫で摩擦に強く、通気性が高くしあがっています。肌触りが柔らかく、着心地がいいのでカジュアルに1枚目も着続けやすいです。また、SOLIT!他商品と同じように無駄なタグはつけず、ジェンダーレスなデザインにしています。
Release Date
20230303
Product No.
023001
Type
シャツ
Size
SOLIT3,5,7,9
Color
ivory
Material
ORGANIC COTTON 100%
Washing indication

詳しくはfor details
Contact Us
Please tell us the following when you contact us about our products.
SOLIT Oxford Shirts - RMP Project Model -
Product No. 023001