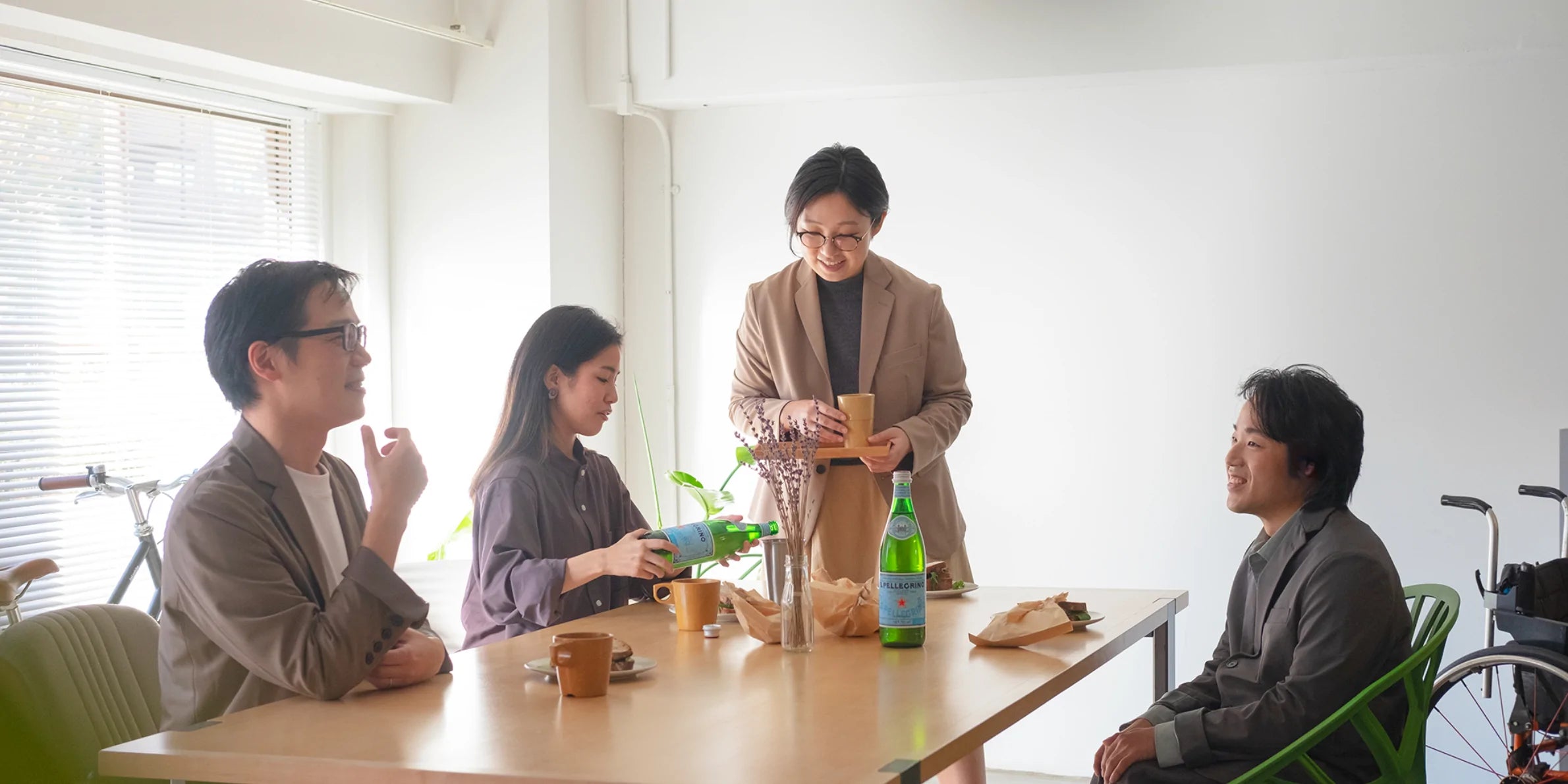 TEAM
SOLIT members are a group of professionals working in different fields.
From fashion professionals and medical and welfare professionals to creators and PR and marketing specialists, professionals from a wide variety of fields have come together as one team, overcoming affiliations and attributes to share the concept of an "all inclusive economic zone.
While "gently" giving a middle finger to the existing society, we are immersed in creating something that does not yet exist in this world, and we can be excited while being troubled. We are a group of soft and curious people who enjoy even continuing to question ourselves.
MISAKI

CEO/Founder
care giver

NATSUMI

SUSTAINABLE&HUMAN RIGHTS

ITSUO

DIRECTOR

YUKIKO

PROJECT MANAGER
acupuncturist

ATSUKI

PLANNER

TOSHIHIRO

FINANCE

KEN

RESEARCHER
occupational therapist

YURIKA

RESEARCHER
occupational therapist

KYOHEI

RESEARCHER
physiotherapist

TOMOKO

GRAPHIC DESIGNER
care giver

SHO

FINANCE

AKIKO

ADMINISTRATION

YOSHIE

HR

ZAKKY

PLANNER

SHINICHI

MARKETER

KUNIHIRO

STOCKHOLDER

SHOICHI

STOCKHOLDER

SUZUKA

WRITER

TAICHI

PLANNER

GU LAN

SALES

LI XIAOFENG

ENGINIEER

XU JIANLIANG

PATTERNER

XIA JIANZHONG

CUTTING

SIMA QINGHUA

SEWING

LU JINGMIN

SEWING

LUO WENFANG

PRESSING

CHENG DEJIAN

INSPECTION

REN HUIYAN

PACKING

PENG ZHIYUAN

MANAGER

NAOKI

ADVISORY BOARD

RURIKA

ADVISORY BOARD

ASKA

ADVISORY BOARD

MASAYUKI

ADVISORY BOARD

YASUHARU

ADVISORY BOARD

LAILA

ADVISORY BOARD